Helping Gen X & Millennials Achieve the Financial Freedom You Deserve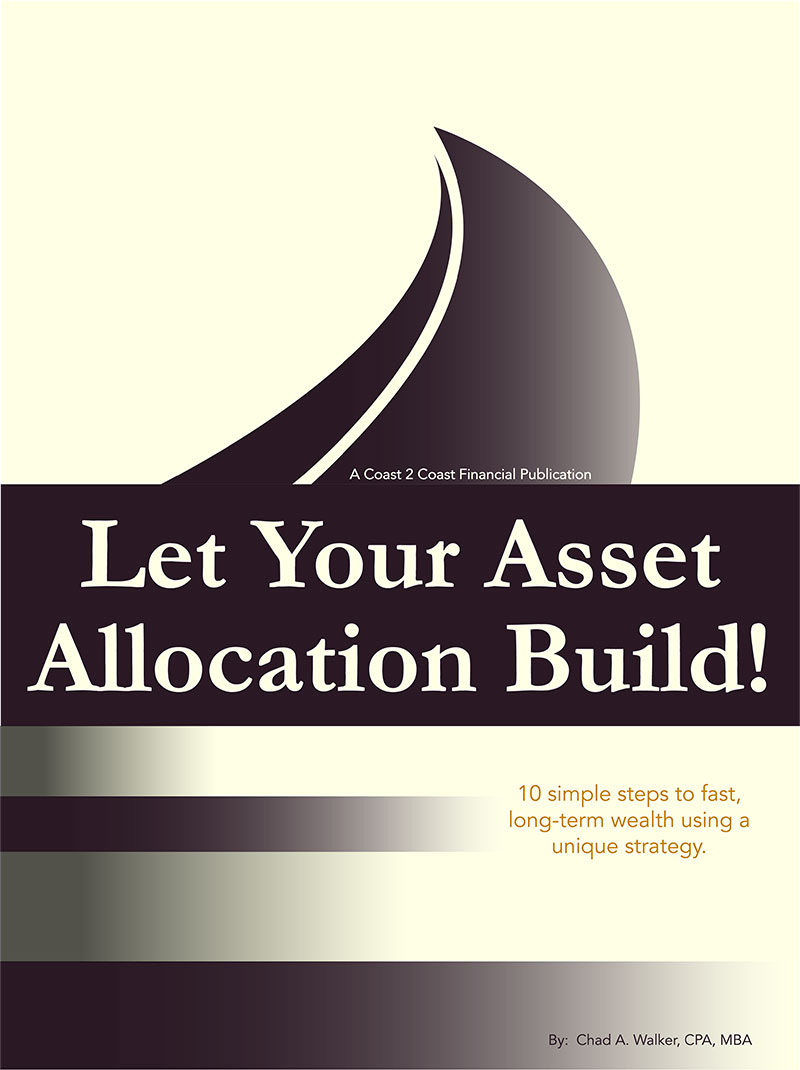 Proprietary asset allocation guide for accelerating long term wealth building!
Buy Now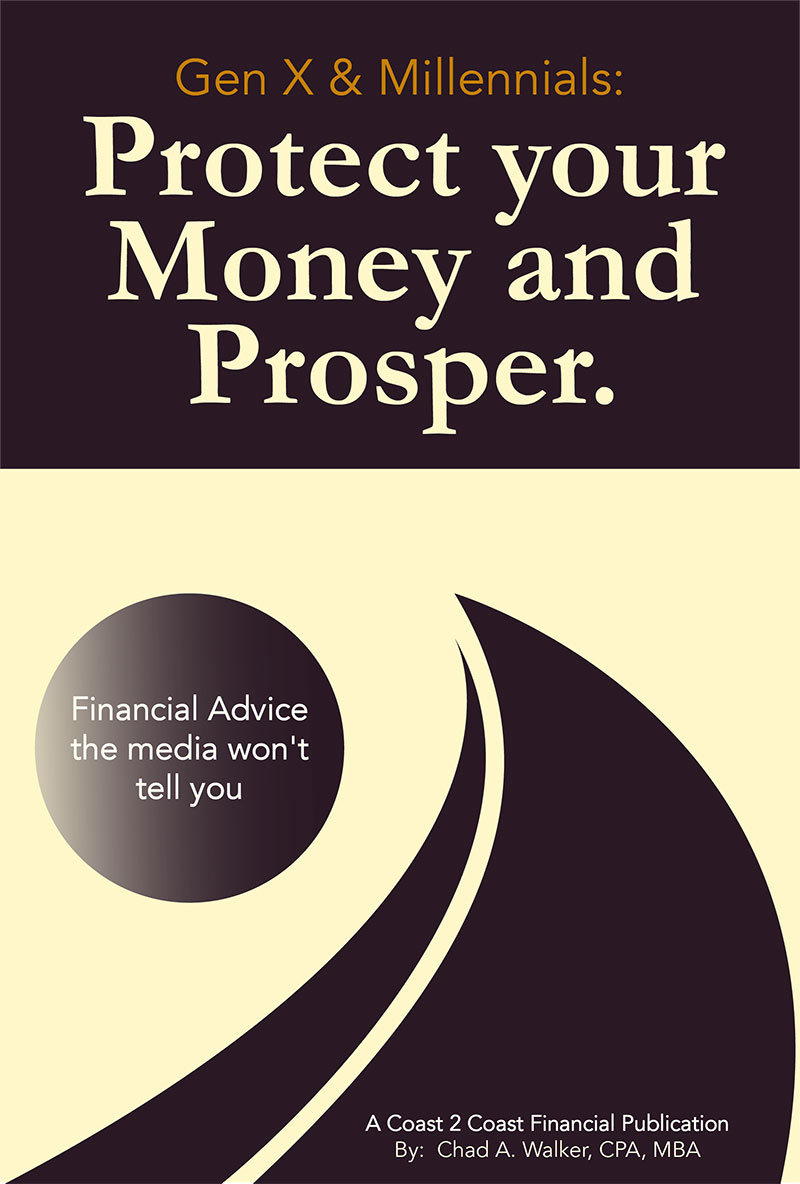 Simple, trusting financial guidance to protect and prosper through the coming crisis
Buy Now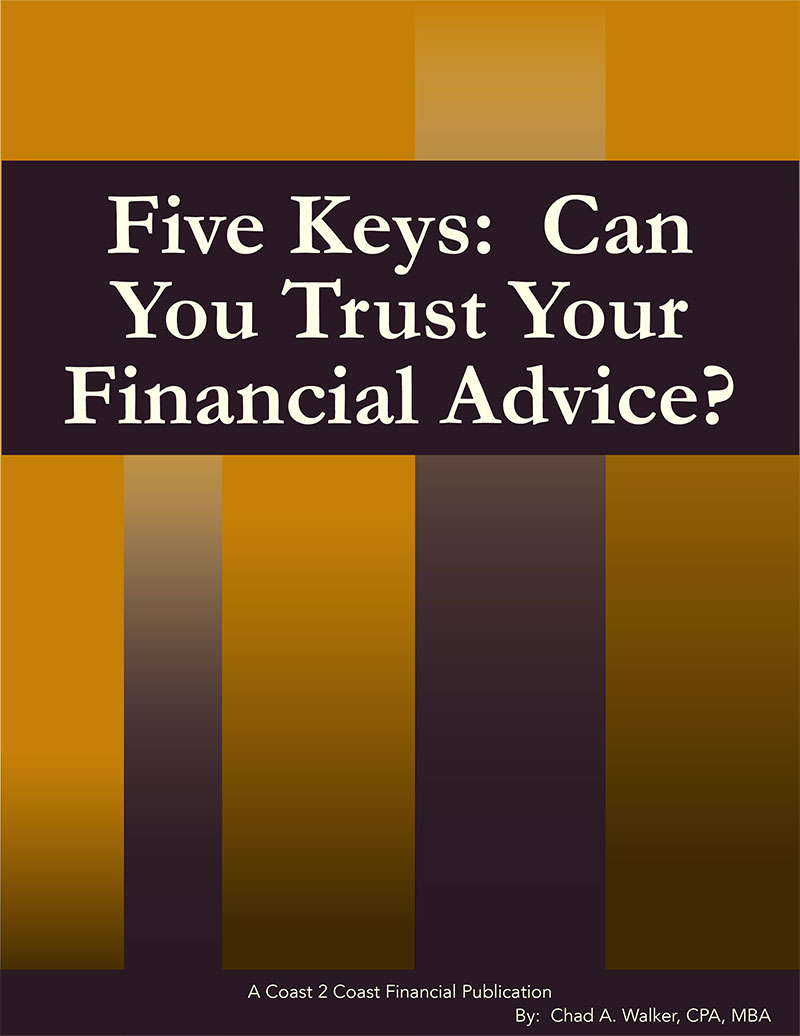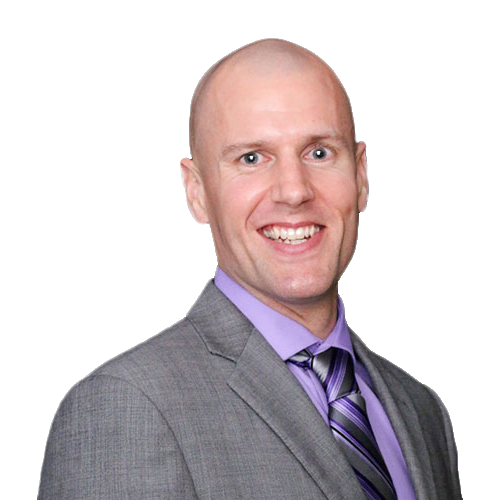 Do you find it hard to trust the financial advice you're receiving? Do you have a hard time understanding financial advice?
Are you 25-45 with under $1M in retirement savings or no savings at all? Are you scared you may not be doing what's best to achieve financial freedom?
If you answered yes to any of these questions, Coast 2 Coast Financial (C2CF) was created for you!
You can prosper financially and protect your money. You can achieve the freedom that financial security allows.
C2CF will remove the noise and nonsense that mainstream financial outlets throw at you. In a trusting and understanding manner, C2CF will give you financial guidance you can easily implement today.

Sign up for the CPA Gone Mad Newsletter
FREE REPORT: Five Keys: Can You Trust Your Financial Advice? when you sign up for the Newsletter
"Chad's book provided great slap you in the face information and analysis that really opens your eyes to what mainstream media is saying and 'selling.'" - Derick G.
"Finally, someone I can trust who shares what he's doing with his money and is looking out for me." - Michele T.
"I watch the news and know I understand what's going on but can't explain it. Chad doesn't have this problem. He explains things in a way that clarifies what I was thinking." - Hugh D.
Gen X & Millennials: Achieving Financial Freedom Begins Today!
You have a long time until retirement. You're just now hitting your peak earning years. But this is exactly why you need to begin preparing today.
You may not have been impacted by the last financial crisis because you were early in your working career. You probably didn't profit substantially coming out of the last financial crisis because you were not prepared.
But things are different today. You have money to protect. And you have a desire to achieve financial freedom.
All of this is possible if you take action today! You may not see the benefits today. But you must trust every step you take today compounds into a better future.
Join Chad A. Walker and Coast 2 Coast Financial as your guide along this journey.
Buy today: Gen X & Millennials: Protect your Money and Prosper. Financial Advice the media won't tell you.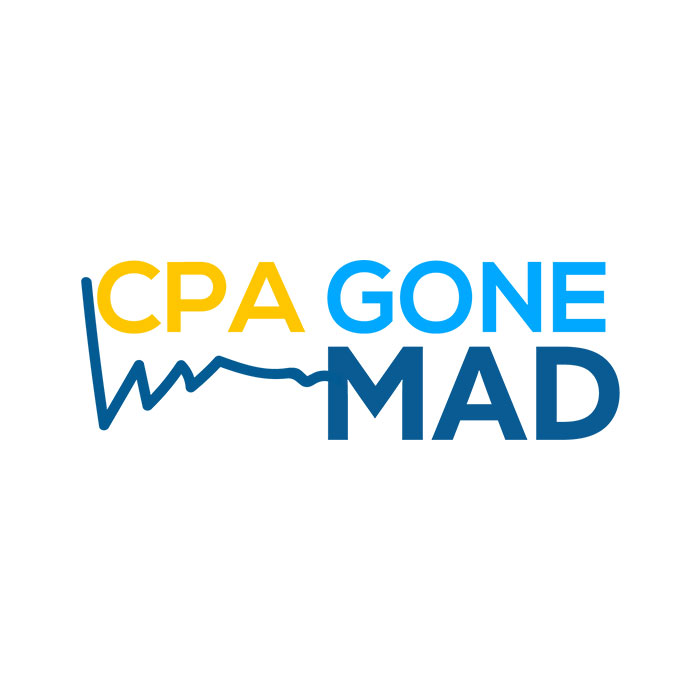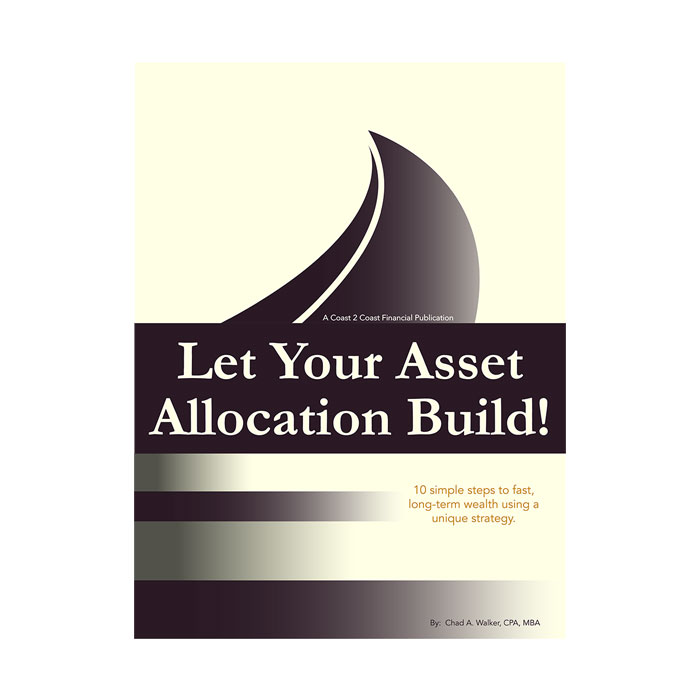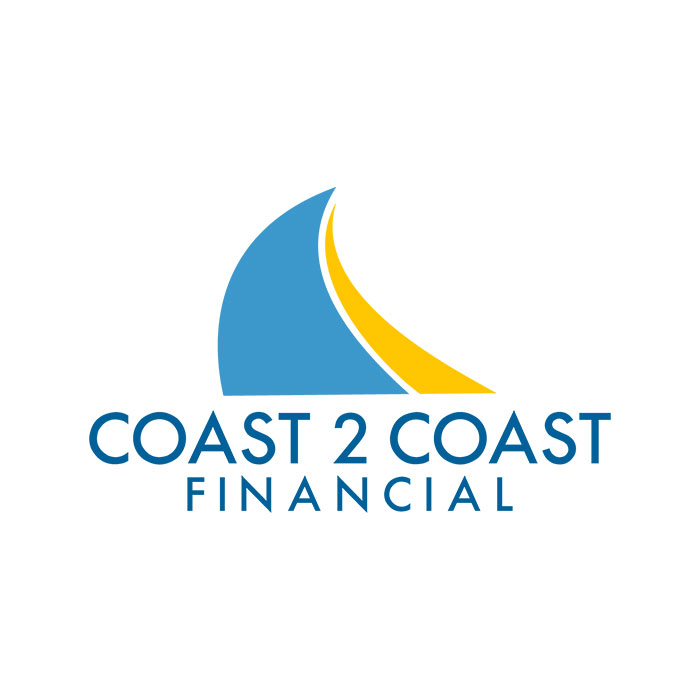 Let Your Asset Allocation Build: 10 simple steps to fast, long-term wealth using a unique strategy.
"Chad's advice and writing helped me put things into perspective. I kind of knew what was going on with the 2008 crash but his explanations put it in terms I could understand. And it motivated me to move money around in my 401(k). Which is pretty amazing because I'm very lazy about that stuff. Great read. Thank you so much!" - Amy F.